---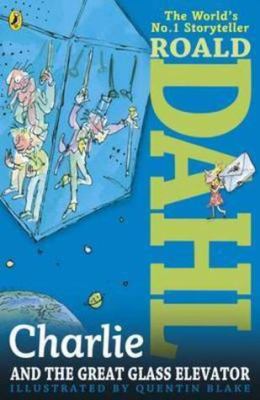 Book
Charlie and the great glass elevator: the further adventures of Charlie Bucket and Willy Wonka, chocolate-maker extraordinary
Copies
1 Total copies,
1
Copies are in
,
0
Copies are out
.
Taking up where Charlie and the Chocolate Factory leaves off, Charlie, his family, and Mr. Wonka find themselves launched into space in the great glass elevator.
Title
Charlie and the great glass elevator: the further adventures of Charlie Bucket and Willy Wonka, chocolate-maker extraordinary
Published
London : the Penguin Group, 1972.
Publication Desc
181 p., pb.