---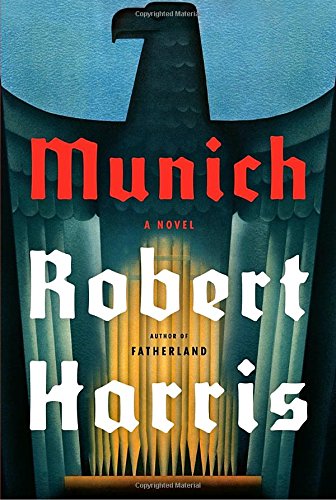 Book
Munich
Copies
1 Total copies,
1
Copies are in
,
0
Copies are out
.
"September 1938. Hitler is determined to invade Czechoslovakia. The British Prime Minister, Neville Chamberlain, is desperate to avoid what would certainly be the war following such a move. The city of Munich, Germany, is to be the site of an eleventh-hour meeting between them--a last desperate effort to preserve an already precarious peace. Aboard the plane flying Chamberlain to the meeting is Hugh Legat, a rising star of the British diplomatic corps, serving at 10 Downing Street as a private secretary to the Prime Minister. Aboard the overnight train bringing Hitler to Munich is Paul von Hartmann, a staff member of the German Foreign Office. Legat and Hartmann were close friends at Oxford in the 1920s, but have not been in contact for six years. Each of them is carrying the weight of a painful, personal secret. Now, as their paths cross in Munich, they will become privy to a state secret--one that could profoundly affect the very future of Europe. And they will be confronted with a dreadful decision: What are they each willing to betray? Friends, family, country, or conscience? Once again, Robert Harris gives us actual events of historical importance--here are Hitler, Chamberlain, Mussolini, and Daladier at the precipice of a second world war--at the heart of an utterly electrifying novel." --Dust jacket.
Edition
First United States edition.
Published
New York : Knopf, 2018.
Publication Desc
303 pages : map ;