---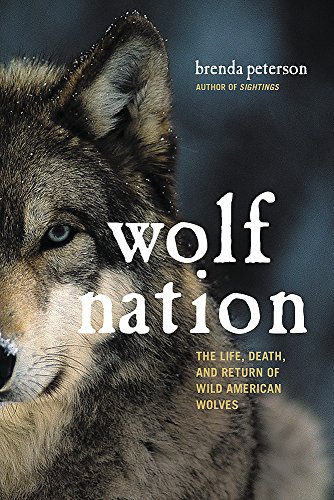 Book
Wolf nation : the life, death, and return of wild American wolves
Copies
1 Total copies,
1
Copies are in
,
0
Copies are out
.
"In the tradition of Peter Matthiessen's Wildlife in America or Aldo Leopold, Brenda Peterson tells the 300-year history of wild wolves in America. It is also our own history, seen through our relationship with wolves. The earliest Americans revered them. Settlers zealously exterminated them. Now, scientists, writers, and ordinary citizens are fighting to bring them back to the wild. Peterson, an eloquent voice in the battle for twenty years, makes the powerful case that without wolves, not only will our whole ecology unravel, but we'll lose much of our national soul"--Provided by publisher.
Title
Wolf nation : the life, death, and return of wild American wolves
Edition
First Da Capo Press edition.
Published
Boston, MA : Da Capo Press, [2017]
Publication Desc
x, 292 pages : illustrations ;
ISBN
9780306824937 (print)